Announcing the 2023 MR Excellence Awards
EPHMRA colleagues are engaged in a huge range of healthcare market research initiatives, studies and projects and the Board wants to take this opportunity to learn more and to enable members to show case their expertise.
The winners of the 2023 Awards are announced for the 3 Awards.
Making a Business Impact Award, sponsored by Adelphi – has been won by a joint submission from Sigrun Hofer of BMS with Prakhar Mishra of ZS and Mike Storm from Neurons.  The title of the submissions is A Perfect Match: Blending Qualitative Co-Creation and Predictive AI with Strategic Consulting.
Future Leaders Award, sponsored by Blueprint Partnership – won by Abigail Graham, Senior Research Manager of HRW with her submission entitled 'Hearing the unheard patient voice in digital therapeutics'.
Innovative Approach Award, sponsored by AplusA – has been won by a joint submission from Sarah Morley, Senior Market Research Manager Haematology – Janssen and Hannah Mann – Founding Partner at Day One Strategy with their submission called Reimagining communications research for an attention starved world
We have 3 Awards - details below.
Award: Future Leaders Case Study, Sponsored by Blueprint Partnership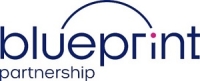 Personally I'm thrilled and very proud that Blueprint Partnership are sponsoring this critically important award for the second year running. The next generation of leaders in our industry must possess unrivaled tenacity, resilience, commitment to their goals, with an eagerness to learn, develop and self-improve for the good of themselves, the company they work for, their clients and the future of our Healthcare Research Industry.
Carolyn Chamberlain - Commercial Director
Award: Innovative Approach, Sponsored by AplusA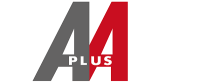 At AplusA, we are proud to sponsor and support the Innovative Approach Award again in 2022. Events of the past months have demanded our healthcare market research community to be more innovative than ever.  This award is a great opportunity to put the spotlight on new ways of working and how this impacts healthcare business decisions. We eagerly anticipate the contributions.
Daniel GUERIN - Innovation and Marketing Director
Award: Making a Business Impact, Sponsored by Adelphi 

Adelphi are proud to be involved with, and contributing to EPHMRA and its great work, by continuously sponsoring the MR Excellence awards since 2017.  We chose to support the 'Making a Business Impact' from the start, because after all that should be the ultimate purpose in all we do, and in bringing better healthcare to our communities and success to our Research and Innovation based industry. We look forward to receiving, judging and selecting the winning contributions.
---
Stuart Cooper - CEO
So, how do we judge the Awards?
Judging criteria are:
Award submissions will be judged according to these criteria:
Making a Business Impact
• Clarity of presentation and message conveyed
• Level of added value the approach provided given the business challenge
• Degree of measurable business impact
Innovative Approach
• Clarity of presentation and message conveyed
• Level of innovation demonstrated
• Level of added value the innovative approach provided compared to more traditional approaches
Future Leaders
• Clarity of presentation and message conveyed
• Demonstration of future leadership skills (skills beyond just being a good researcher)
• Ability to answer judge's questions well
Huge thanks to our Judges who, in 2023 will freely gave their time to judge the Award submissions.
Aline Abravanel - Genactis
Carolyn Chamberlain - Blueprint Partnership
Chris Lewis-Deboos - Strategic North
Daniel Guerin - AplusA
Rachel Pughe - Adelphi Group
Hannah Mann - Day One Strategy
Kelly Warth - Instar Research
Niclas Holmes - Brains and Cheek
Rob Seebold - Buzzback
Robert Cortese - Elma Research
Vrinda Deval - Glocalmind
Take a look at the Previous Winners: