2019 MR Excellence Award: 'Business Impact through Innovation', sponsored by Adelphi

Winner: 'Interactive Disease pathways – How Janssen and Cello put the patient experience front and centre.'
Stewart West, EMEA Market Research Manager-Immunology Janssen and Gavin Buck, Director, Cello Health Insight.
Runner up: 'Using facial analysis to uncover deeper reactions to pharmaceutical communication materials.'
Richard Head, Director at Research Partnership and Sarah Fletcher, EMEA Business Insights Manager at Janssen.
Future Leaders: 'MR Excellence Case Study Award', sponsored by AplusA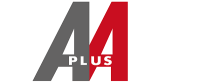 Winner: 'Using an integrative design to identify opportunities for appropriate, early usage of a pioneering hospital antibiotic' - Daniel Rayner, Associate, Insight Dojo Ltd.
Runner Ups: 'Outlining key learnings from a multi-market, dual phase segmentation study' - 
Faye Holmes, Senior Research Manager, HRW
 
'Innovative Patient Adherence Research' - 
Clare Murphy, Senior Research Associate, Kjt Group
About the sponsors
Adelphi - Sponsors of Business Impact through Innovation

Established in 1986, Adelphi successfully supports the development, launch and marketing of an extremely wide range of pharmaceutical brands, delivering insight-led multi-perspective solutions, optimising healthcare interventions and brand developments throughout the lifecycle.
Adelphi offers a unique mix and breadth of services across strategic marketing, business intelligence, real-world observational research and disease specific programmes, health and economic outcomes, market access, pricing and reimbursement, value insight, multi-channel health communications, scientific services, medical education and strategic product development.
"When these types of award were introduced three years ago, we felt the categories really reflected important needs in our industry and were very keen to support and extend this initiative. What we do is, or should be, all about making an impact ie changing/influencing decisions, bringing the right improved healthcare intervention to patients, in the right way. We were therefore delighted to sponsor the business impact through innovation category, and award it this year to our colleagues in Hall and Partners and Takeda." Stuart Cooper CEO Adelphi Group Worldwide
Visit www.adelphigroup.com
SERMO - Sponsors of Excellence in MR Awards

SERMO is a global data collection powerhouse and the most trusted physician social network reaching 1.8M HCPs across 150 countries. In addition to custom quantitative and qualitative research, SERMO offers social data insights powered by their online platform where doctors connect to the support and insights of their peers globally. SERMO's dedication to panel depth, sample integrity and data quality powers research that unearths significant insights from the medical community, leading to enhanced understanding and business decision-making.  
Why we are sponsoring:
"As a global fieldwork provider, SERMO is proud to support and celebrate our fellow Market Researchers as they establish best practices in healthcare fieldwork and data collection. EPHMRA's Excellence in MR Awards allows us all to learn from other leaders in the industry in an effort to improve the quality, methods, and speed with which we collect healthcare insights. Congratulations to Florence Chopin at Pfizer and Victoria Guyatt at Ipsos Healthcare for winning the 2018 Excellence in Fieldwork award – well deserved! We look forward to continuing our support for the 2019 awards." – James Cain, Vice President of Sales
Visit www.sermo.com
AplusA - sponsors of Future Leaders – MR Excellence Case Study Award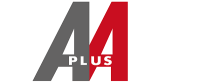 With almost thirty years' experience, AplusA is a leading global, independent healthcare market research consultancy with a background rooted in medical expertise. Using real world data-based insights, AplusA's international teams reveal hidden market challenges and opportunities, and create actionable plans to drive brand performance within the healthcare industry. As the worlds of healthcare and information technology continue to collide, AplusA's proprietary services provide clients with the best tools to support their actions, to inform their decisions, and to validate their strategic options.
---
"As one of the world's leading healthcare market research companies, AplusA is delighted to support the recognition of the future leaders in our industry with this years' new award category. Our exceptional team are at the heart of our growth. Providing a space for new talents to prosper plays an important role in developing new products and solutions in order to further our business. Our long-standing and dedicated team members who foster an inspiring, ambitious and creative work environment at AplusA are equally a key measure of our success." Christine MAI, AplusA Executive Vice President
Awards Sponsorship
Sponsoring an Award is a great way to be associated with companies setting the gold standard in our industry and being recognised for excellence in international healthcare business analysis and market research. As a sponsor you will also form part of the Steering Committee and/or the Judging Panel.  
We'd like to take this opportunity to thank Adelphi, SERMO and AplusA for sponsoring the awards again. This year, we have a brand new award, the 'Future Leaders – MR Excellence Case Study Award' and it's great that AplusA have decided to sponsor this award.
Awards Steering Panel
EPHMRA has formed a Steering Panel for the 2019 Awards:
Gavin Taylor Stokes - Adelphi
James Cain - SERMO
Hannah Mann - Hall & Partners
Helena Cannon - Strategic North
This Panel has defined the Awards structure and the judging criteria and where appropriate will help judge the submissions.