Back to all news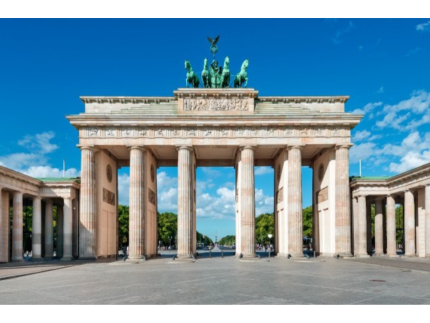 2024 Germany Chapter meeting – send us your ideas for papers
Submission Deadline: 30 November 2023
Please submit your ideas using the online form here: https://www.ephmra.org/paper-submission-form
We are happy to announce the 13th Germany Chapter meeting for 2024 which will be held as an in-person meeting in Berlin on 23 April 2024.
The 2024 German Chapter Meeting is all about celebrating market research in its different facets. Get inspired and exchange with likeminded market researchers on approaches which generate impact. This year we will commit again most of the time and sessions to networking as interpersonal exchange is still what an event like this should be about. This year we are focusing on: 'What's In, What's New'
Your paper ideas can address:
How can we as market researchers achieve greater efficiencies and yet more in-depth insights.
How can pharma market research drive the debate? What impact does market research have on decision making? How can we even be more impactful?
Patient and HCP behaviour in a post pandemic world - impact on recruitment, screening and methodologies.
Methodologies and best practice capturing pharma trends Social topics: What comes next and how to be prepared?
Sustainability, Diversity & Inclusion in pharmaceutical market research.
The pharma market researcher - do we prepare and engage to be ready for the skilled labour shortage?
These are only our initial thoughts - we want you to be inspired to develop your own ideas which reflect the new world of business analysis. We welcome suggestions for other topics – so don't feel you have to keep to the list we have included here!
Your ideas can be on the submission form or just drop us an email to generalmanager@ephmra.org
You can write to us in German or English to speed things through.
Submit Here - https://www.ephmra.org/paper-submission-form
Deadline: 30 November 2023 to hear from you – don't delay – send in your ideas as soon as you can!