Back to all news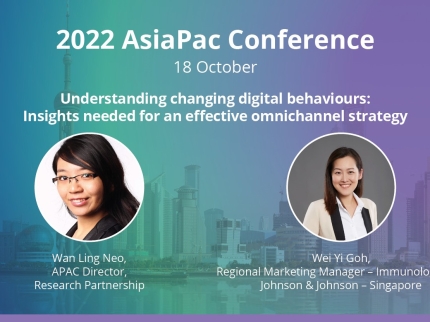 Registration open for our fantastic lineup of speakers for 18 October online Asia-Pac Conference.
In another paper, Wan Ling Neo, APAC Director, Research Partnership and Wei Yi Goh, Regional Marketing Manager-Immunology SEA, Johnson & Johnson – Singapore will focus on 'Understanding changing digital behaviours: Insights needed for an effective omnichannel strategy'.
Here we will focus on explaining the benefits of using omnichannel marketing in an orchestrated and sophisticated way to reach target customers.
Register here - https://www.ephmra.org/events/12