Back to all news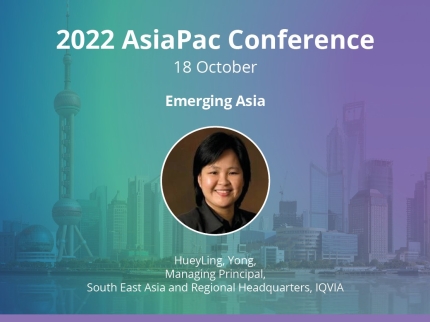 Registration is open for our fantastic lineup of speakers for 18 October online Asia-Pac conference.
Our Speaker HueyLing, Yong, Managing Principal, South East Asia and Regional Headquarters, IQVIA will open the conference with an overview of Emerging Asia.
HueyLing will bring delegates up to date on Emerging Asian countries are made up of Vietnam, Indonesia, Thailand, the Philippines and Malaysia. Most countries are on the road to recovery from covid 19 with travel restrictions loosen and border reopening.
SEA Economic growth for 2022 projected to be 5.1%**, after 3.2% growth in 2021 and 4.0% contraction in 2020 Business Implications to life sciences industry.
Register here for 2022 Asia-Pac Conference - https://www.ephmra.org/events/12