Back to all news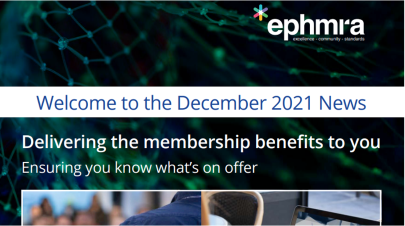 Last month we published our December News and so why not take some time to catch up with what has been happening across the Association.
With updates from Karsten Trautmann and information around our upcoming events in 2022, this Newsletter sets up this coming year at EPHMRA.
Click the link below for the Newsletter in full.
https://www.ephmra.org/media/5236/2021_ephmra_december_news.pdf