The 2022 MR Excellence Awards
EPHMRA colleagues are engaged in a huge range of healthcare market research initiatives, studies and projects and the Board wants to take this opportunity to learn more and to enable members to show case their expertise.
Winners:
Making a Business Impact
Christopher Recaldin, Associate Director at Branding Science & Kim Kallsen, Global Head of Patient and Site Engagement at Boehringer Ingelheim
Developing a clinical trial engagement strategy to make Boehringer Ingelheim the sponsor of choice for sites and patients
Future Leaders – Case Study Award
Sarah Cooper, Senior Research Executive, Branding Science Group
Focusing in on rare disease drug development: 3 case studies at different stages of the drug life cycle
Innovative Approach
Kate Melbourne, Director, Insights & Strategy and Dominique Cummuta, Manager, Insights & Strategy, BioVid
Novel Approaches to Engagement: Finding and Leveraging the Patient Voice.
Award: Innovative Approach, Sponsored by AplusA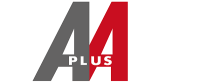 At AplusA, we are proud to sponsor and support the Innovative Approach Award again in 2022. Events of the past months have demanded our healthcare market research community to be more innovative than ever.  This award is a great opportunity to put the spotlight on new ways of working and how this impacts healthcare business decisions. We eagerly anticipate the contributions.
Daniel GUERIN - Innovation and Marketing Director
Award: Future Leaders Case Study, Sponsored by Blueprint Partnership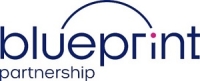 Personally I'm thrilled and very proud that Blueprint Partnership are sponsoring this critically important award for the second year running. The next generation of leaders in our industry must possess unrivaled tenacity, resilience, commitment to their goals, with an eagerness to learn, develop and self-improve for the good of themselves, the company they work for, their clients and the future of our Healthcare Research Industry.
Carolyn Chamberlain - Commercial Director
Award: Making a Business Impact, Sponsored by Adelphi 

Adelphi are proud to be involved with, and contributing to EPHMRA and its great work, by continuously sponsoring the MR Excellence awards since 2017.  We chose to support the 'Making a Business Impact' from the start, because after all that should be the ultimate purpose in all we do, and in bringing better healthcare to our communities and success to our Research and Innovation based industry. We look forward to receiving, judging and selecting the winning contributions.
---
Stuart Cooper - CEO
So, how do we judge the Awards?
Judging criteria are:
All Award submissions will be judged according to these criteria:
Clarity of the message conveyed
How well the message was presented and conveyed
How engaging will the message be
How new and innovative is the approach outlined and the added value provided by the presentation
What is the level of the business impact resulting from the study
The paper provided clear and tangible takeaway message
For the Future Leaders Award we will also look at:
To what extend the three case studies presented represent a good breadth of challenges and solutions/methods (to assess ability of working across different business issues and methodologies)
How clear was the personal contribution of the person within the overall research success?
For the Business Impact Award:
To what extent did the idea in the submission impact the business, i.e. address the problem?
Evidence of the impact (e.g. in terms of changing strategy or improving patient/HCP experience)
Breadth of stakeholders involved.
For the Innovative Approach Award:
To what extent did the submission offer a new and innovative approach to address a business need.
Huge thanks to our Judges who, in 2022, freely gave their time to judge the Award submissions.
Aline Abravanel - Genactis
Carolyn Chamberlain - Blueprint Partnership
Charles Chaine - AplusA
Chris Lewis-Deboos - Strategic North
Daniel Guerin - AplusA
Rachel Pughe - Adelphi Group
Hannah Mann - Day One Strategy
Kelly Warth - Instar Research
Niclas Holmes - Brains and Cheek
Rob Seebold - Buzzback
Robert Cortese - Elma Research
Vrinda Deval - Glocalmind
Take a look at the Previous Winners: